A Large Team of Multi-Lingual Male & Female Dentists Dedicated To Providing Excellence In Service
The Smileco team is a thriving and committed team of General Dentists, Oral Health Therapists and Hygienists who work in tandem to offer our patients the highest quality of care. We provide an unrivalled service through our experience, respect and care for our patients focusing on spending quality time on your treatment.
Our large team of both male and female dentists are fluent in a range of languages including Vietnamese and Arabic. When making a booking, let us know if you need assistance communicating with our staff.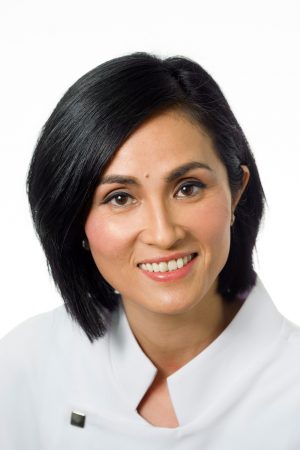 Dr Phuong Tran
Dr Phuong Tran has over 15 years of general dental experience. After graduating from the University of Adelaide in 2000, she worked in Mildura for 4 years practicing all aspects of general dentistry on patients of all ages, then she moved back to Adelaide after getting married in 2004.
Read More
She enjoys practicing general dentistry on patients of all ages, with a special interest in cosmetic dentistry, in particular, tooth-coloured restorations, crowns and bridges, and implant restorations. She particularly enjoys treating children.
Phuong believes in providing professional and gentle dental care that is up to date and evidence based, in a cost-effective manner to achieve the best results for my patients.
When she is not working, she enjoys keeping fit and bike riding. She usually rides or jogs with her two children and husband on the weekend.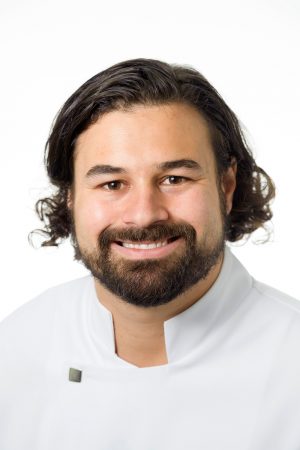 Dr Alex Dellamalva
Dr Alex Dellamalva was born and raised in Adelaide. He graduated with a Bachelor of Dental Surgery from the University of Adelaide in 2011 and has been practicing at Smileco for over 4 years. Alex enjoys practicing all aspects of general dentistry.
Read More
He takes pride in delivering high quality treatment in a gentle manner. He believes in the importance of spending time treating patients with anxiety to ensure that their individual needs are met. He particularly enjoys working with children to teach them important dental habits in a fun and relaxing environment.
Alex has taken a recent interest in custom made anti-snoring devices and believes in constantly learning new techniques. He regularly attends lectures and courses to ensure that dental work of the highest quality is provided.
Outside of work Alex plays amateur football, loves to travel and spend time with family and friends. He is blessed with two daughters which are his pride and joy.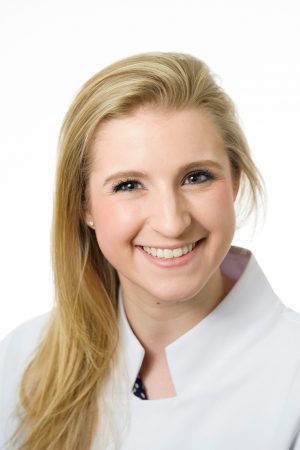 Dr Caroline Petroff
Dr Caroline Petroff graduated with a Bachelor of Dental surgery and Honours in Dental science from Adelaide University. With experience gained in Tasmania, Noarlunga and at Gilles Plains, Caroline has spent the last four years working in Norwood.
Read More
This is where she has developed her interest and abilities in orthodontics and is adept at providing Invisalign® treatment. Caroline also has a keen interest in cosmetic dentistry such as veneers, crown and bridge and implants, in which fields she is constantly continuing professional development.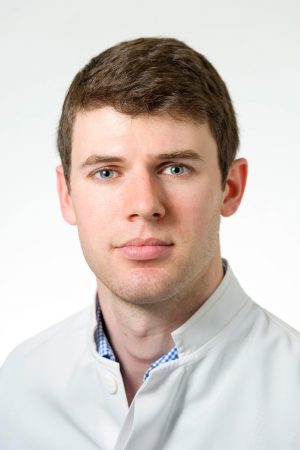 Dr Carl Maddern
Dr Carl Maddern graduated with a Bachelor of Dental Surgery from the University of Adelaide in 2012. He enjoys all aspects of dentistry, with a particular interest in cosmetic work and new treatments to help with receding gums. After spending two years in the Barossa Valley of South Australia Carl has returned to the city and found a new home in Norwood at Smileco.
Read More
Dr Maddern understands that dentistry can often feel intimidating and opaque, and will work hard to make you feel comfortable throughout your treatment. He has a keen interest in new dental techniques, and can regularly be found attending conferences and courses to help further his education.
Outside of dentistry, he enjoys travelling the globe with his wife Amanda and their two daughters, skiing, movies and playing with his spoodle Henry.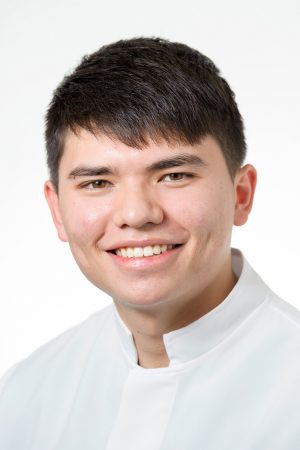 Dr Rafael Dance-Hooi
Dr Dance-Hooi graduated with his Bachelor Of Dental Surgery from the University of Adelaide in 2013. During his practicing career he has enjoyed many diverse working environments that have expanded his skills and now enhance the dental care he offers at Smileco Norwood.
Read More
His time working in an Emergency Clinic has developed his ability to relieve his patients' discomfort in a caring and timely manner. His continuing role as tutor at the University of Adelaide has kept his skills and knowledge up to date with current science. Dr Dance-Hooi also attends regular professional development seminars to maintain his knowledge of advances in dental technology.
Rafael has particular interest in the areas of cosmetic and restorative dentistry, where he enjoys the satisfaction of rebuilding smiles and renewing confidence and comfort along the way.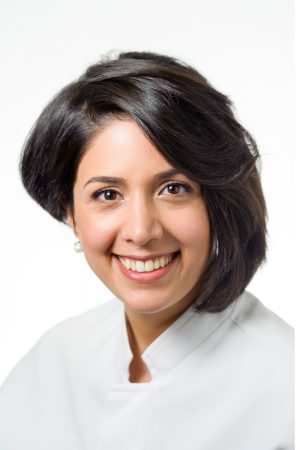 Dr Shayda Mortal
Shayda Mortal has been working for Smileco for a number of years. She has also worked as a clinical supervisor at University of Adelaide Dental School, training students in restorative techniques. Since the time she started here, Shayda has developed a great reputation as a family dentist.
Read More
With a daughter and son of her own, Shayda understands the importance of offering quality dental care to both adults and children.
Shayda regularly attends specialty-training courses and is experienced in various aspects of dentistry, including general and cosmetic dentistry, crown and bridge work, tooth whitening, and is a registered Invisalign provider. In her spare time, Shayda enjoys spending time with her husband Alex and their two children.
Dr Moataz Elgammal
Moataz (known as Taz) has been practicing dentistry for 12 years prior to joining Smileco Dental. He has extensive experience in all aspects of general dentistry and was tutoring dental students at Adelaide University.
Taz is passionate about providing quality and up-to-date dental care to his patients. Therefore he pursues the latest technologies and techniques in dental care. He always believes that "prevention is better than cure" but when needed he tries to be as minimally invasive as possible.
Read More
With his professional commitments and two young sons, Taz is kept quite busy. On his time off he loves to travel, play tennis and watch soccer with his friends.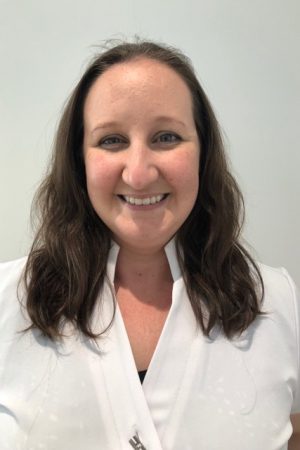 Dr Sharyn Borrett
Dr Sharyn Borrett graduated from Bachelor of Oral Health (Adel) in 2005 and worked in private general, a specialist periodontal practice and the South Australian Dental Service (SADS). Sharyn went on to further studies in Bachelor of Dental Surgery (Adel), graduating in 2011. She worked in the SADS Special Needs Unit of the Adelaide Dental Hospital part time for two years, whilst also working in private practice since graduating.
Read More
Her main areas of interest in general dentistry are gum health and special needs – including disability, anxiety and medically compromised patients as well as children.
She was on the Recent Graduates Committee of the Australian Dental Association for 5 years, and this will be her third year serving on the council of the Australian Dental Association – South Australian branch.
She has also been involved in the Rotary/Lions East Timor Dental Project since 2005, volunteering in East Timor on 5 occasions, and promoting the project through fundraising and presentations.
Sharyn regularly attends Australian Dental Association SA, Recent Graduate Committee and Dental Advancement Society Inc. events to maintain her professional development. She is a member of the Australian Dental Association (ADA) and is registered with the Australian Health Practitioners Registration Agency (AHPRA).
During her spare time, Sharyn enjoys cooking, attending sporting events and spending time with her young family.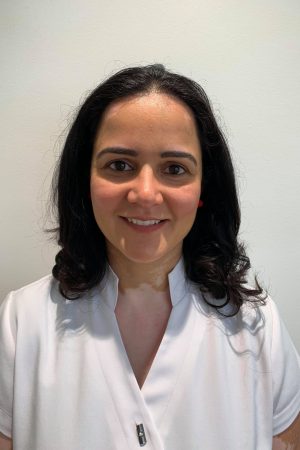 Dr Renu Yadav
Dr Renu Yadav graduated from Kurukshetra University in India with a Bachelor of Dentistry and practiced dentistry for 4 years before moving to Australia in 2016. Further study was undertaken in Adelaide and now with Smileco a dedication to dentistry has been endorsed with a desire to assist patients in achieving optimal oral health.
Read More
Renu enjoys practicing all aspects of general dentistry with patients of varying ages and takes great enjoyment in getting to know patients under a relaxed environment. A strong belief that a good education is the key to preventing dental issues and in helping to maintain good general health. For this reason, time is spent in listening carefully to patients and providing feedback along with carefully constructed treatment plans.
Further commitment is given to ongoing professional development to ensure Renu remains abreast of latest improvements in dental care, technology, knowledge and skills.
Renu is fluent in both Hindi and English.
In her leisure time, Renu appreciates spending time with her son and husband, has an aspiration for travelling and delight with varying art forms – especially painting. Best of all, Renu greatly enjoys time at the beach, which is part of the reason why she ended up here in Australia.
She is currently on maternity leave.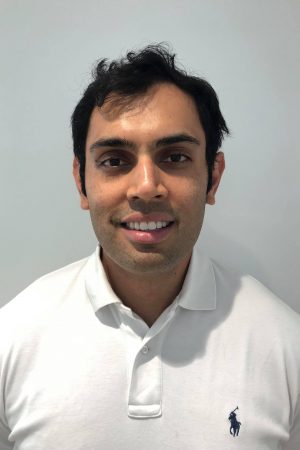 Dr Sundeep Suaan
Sundeep (Sunny) is the newest addition to Smileco Dental Norwood. He graduated in 2012 from Griffith University on the Gold Coast, and has since been working in the private and public sector within Adelaide.
He prides himself in providing conservative dentistry and preserving teeth for as long as possible.
Read More
Outside dentistry, he likes to spend time with his family, watch sport (particularly cricket and footy), travel and meeting up with friends.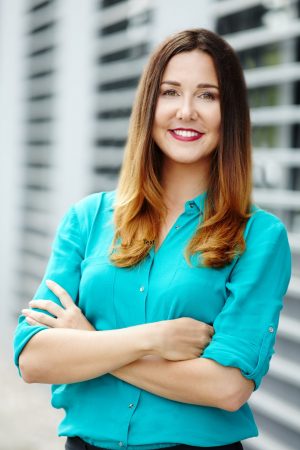 Dr Wioletta Sobczuk
Dr Wioletta has close to 10 years of dental experience from Sweden and Australia, where she learned all aspects of conservative and minimally invasive dentistry. With passion for aesthetics and the cosmetic side of dentistry, she continually develops her dental skills and specialises in crown. bridge and veneer design, root canal therapy and dental surgery.
Read More
"I believe that a beautiful smile can work magic and always has a big impact on an individual's personal appearance and self-esteem. What I love most about dentistry is seeing my patients smiling, regaining their confidence after having their smiles transformed with dental treatments that I provided for them."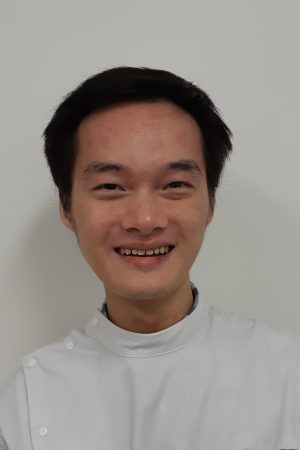 Dr Joshua Zheng
Dr Joshua Zheng grew up dreaming of becoming a dentist since childhood, graduating with BDSc (Hons) from the University of Queensland, Brisbane in 2016. He practices an empathetic and ethical style of dentistry and is enthusiastic about getting to know his patients and helping them enjoy their dental visits as much as he does.
Read More
Joshua has cultivated interest and experience in a wide range of areas, from ceramics to surgery to working with children. He takes his time to educate and guide patient decisions towards the pursuit of lasting oral health. He is also an avid bible student and pianist.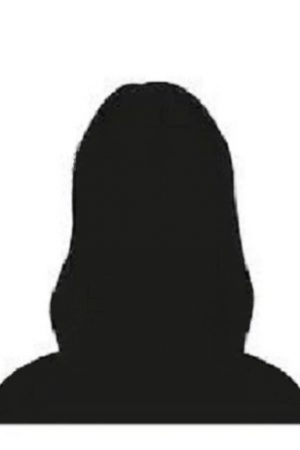 Dr Vivian Nguyen
Dr Vivian Nguyen was born and raised in Adelaide and graduated from the University of Adelaide with a Bachelor of Dental Surgery.
She is passionate in helping young and old patients regain confidence with their smile, eliminate dental ache and gum issues, and rebuild confidence in their own dental care.
Vivian believes in providing comprehensive dental treatment where she will listen to her patient's needs, provide a full range of treatment options and professional guidance to help her patients choose the treatment option that is best suited to their needs.
Read More
Her passion is in cosmetic dentistry, such as direct or ceramic veneers, to help patients improve the shape of their teeth, their smile and thus their confidence in themselves.
Outside of work, Vivian loves to spend time with friends and family and is an avid baker.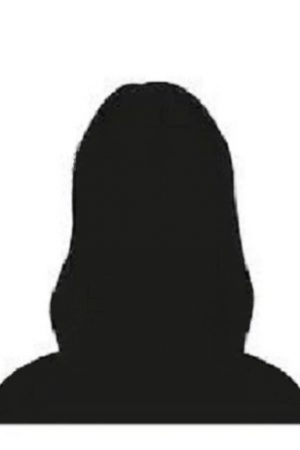 Dr Lee Wu
Dr Lee Wu is one of our dentists training to become a root canal specialist. Dr Wu graduated from Griffith University in 2015 with five consecutive years of Academic Excellence. She practiced general dentistry for six years before commencing her specialist training this year. She still currently practices all facets of dentistry but with a special focus on root canal therapy.
Dr Wu understands that seeing the dentist is typically not something most look forward to. The fear of pain drives many people away so Dr Wu tries her best to deliver a painless experience. She is also friendly and respectful so many feel at ease talking to her.
Read More
In Dr Wu's free time she is doing yoga, cooking, relaxing in parks and watching dramas.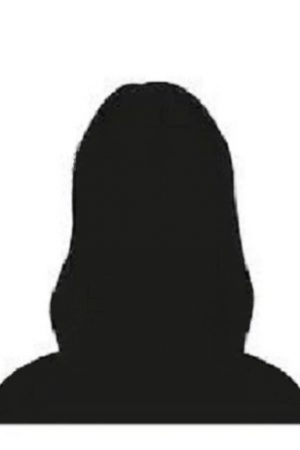 Dr Claire Saad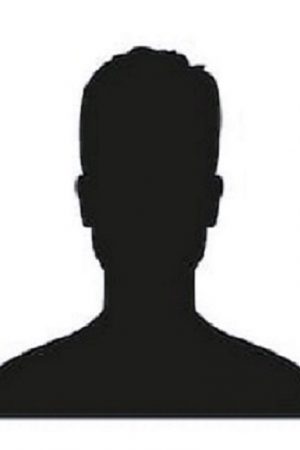 Dr Arya Rao
For Dr Arya Rao oral surgery is his passion, he is our extraction guru here at Smileco.
OUR ORAL HEALTH THERAPIST (OHT) AND HYGIENISTS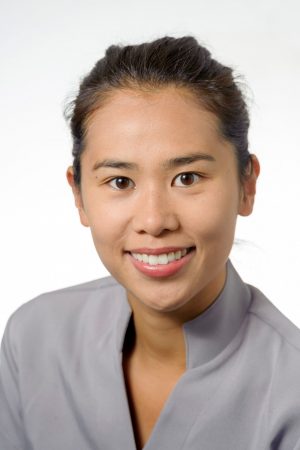 Julie Le
(OHT)
Born and raised in Adelaide, Julie Le completed her Bachelor in Oral Health at the University of Adelaide in 2012. Her philosophy towards work is to build good professional operator-patient rapport by being caring, and providing patient comfort.
Read More
In her spare time she enjoys spending time with her family, going to the gym, reading and travelling the world.
Julie has been with SmileCo since April 2013 and thoroughly enjoys working as an Oral Health Therapist especially working with children and providing education on the importance of good oral health.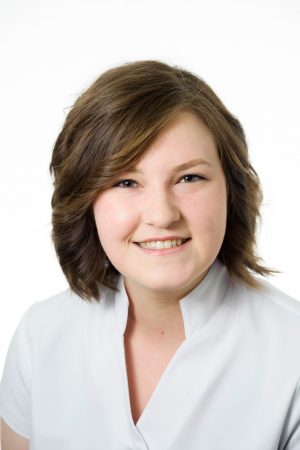 Bonnie Petroff
(OHT)
Bonnie completed her Bachelor of Oral Health from the University of Adelaide in 2015. She has previous experience in the dental profession working as a dental assistant and is a member of the Dental Hygienists Association of Australia. She has a particular…
Read More
…interest in the treatment and maintenance of periodontal disease, and current tooth whitening procedures. She enjoys working collaboratively with both patients and members of the dental team to ensure the provision of optimal and holistic dental health education and treatment.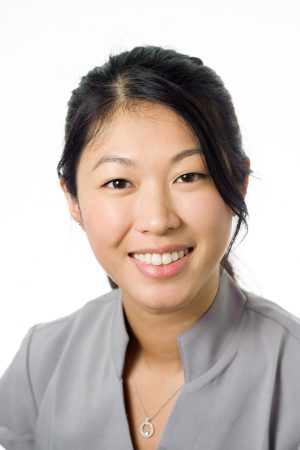 Sylvia Nguyen
(OHT)
Born and raised in Adelaide, Sylvia Nguyen graduated from the Bachelor of Oral Health in 2013 at the University of Adelaide. Initially working at SmileCo as a Dental assistant, Sylvia thus moved onto working as an Oral Health Therapist once graduating…
Read More
… Sylvia aims to provide optimal care to her patients through the emphasis of prevention and perfecting regimes and techniques at home for good oral hygiene. Sylvia values patient experiences and thus provides a very gentle, yet thorough approach to hygiene appointments to ensure that her patients are comfortable. Sylvia particularly enjoys working with children and is continually thinking of ways to make appointments fun and innovative. As each patient is different, she ensures that appointments are tailored to each individual focusing on their chief concerns to ensure the patient leaves informed and happy.
In Sylvia's spare time she enjoys getting together with friends and finding new restaurants and eateries to indulge at. When she isn't thinking of new places to try out you will most likely find her thinking of new destinations to travel to with her fiancé and friends having caught the travel bug in 2013 after her first trip overseas volunteering.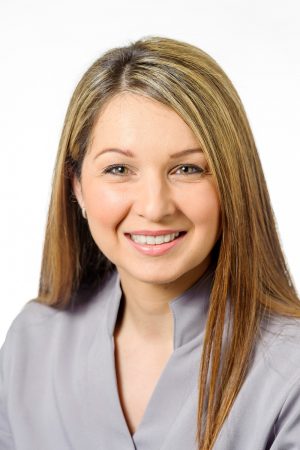 Christine Desyllas
(Hygienist)
Christine graduated as a dental hygienist in Adelaide in 2000. Christine is an enthusiastic and passionate hygienist who is committed in her role with key focus in prevention. She likes to educate her patients to the best of her ability so together they can…
Read More
…achieve optimal oral health.
Christine has also worked in Canberra where she was part of the executive team in the ACT Dental Hygiene Association. Over the years she has worked alongside dental erosion specialists, prosthodontic specialists and cosmetic dentists.
Christine has also volunteered her time with educational talks to both primary schools and nursing homes. She has the current training requirements in bleaching and is a member of the SA Dental Hygiene Association.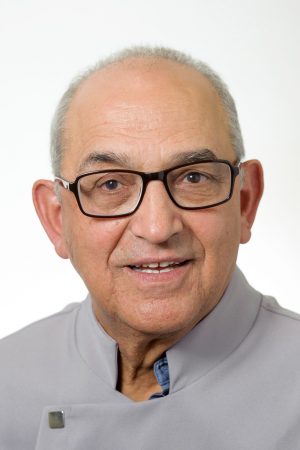 Fathi Ibrahim
(Hygienist)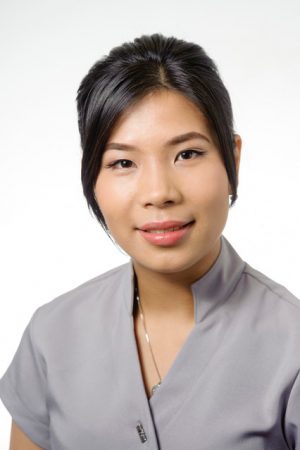 Kym Nguyen
(OHT)
Kym is a graduate of the University of Adelaide with a Bachelor of Oral Health degree. She is a gentle and caring oral health therapist who especially loves to treat children with a smile. Her goal is to show people, young and old, that dental visits can be enjoyable…
Read More
…One of the things she finds most rewarding is assisting patients with a dental phobia to overcome their fears.
She is passionate about motivating patients to maintain their oral health and understand the importance of dental hygiene. Kym is highly enthusiastic about delivering holistic dental treatment with a strong emphasis on patient management.
With a kind and gentle touch, Kym aims to make your dental visit memorable for all the right reasons. In her spare time, she likes baking and taking her dog on walks.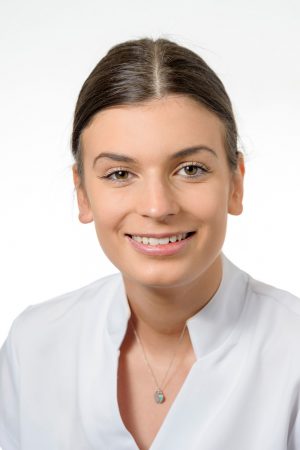 Serena Peno
(OHT)
Serena has a compassionate and gentle approach toward her patients, and enjoys treating people of all ages. Serena aims to provide a fun, relaxed and educational environment, where patients comfortable and at ease. She believes that prevention is far superior to a cure and focuses on early intervention and prevention.
Read More
Serena graduated the Bachelor of Oral Health at Adelaide University in 2017, and has been working in the dental industry since 2011. With a passion for dentistry from a young age, she commenced her certificate III in Dental Assisting when she was 16 years of age, and worked as a dental assistant throughout her undergraduate degree.
In Serena's spare time, she enjoys cooking, travelling and spending time with friends and family.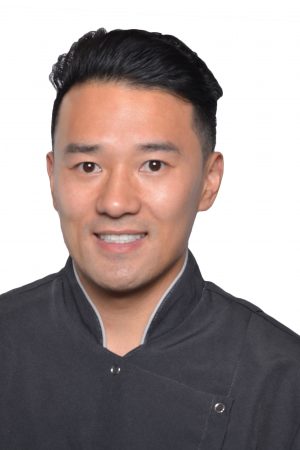 Hong Hua
(OHT)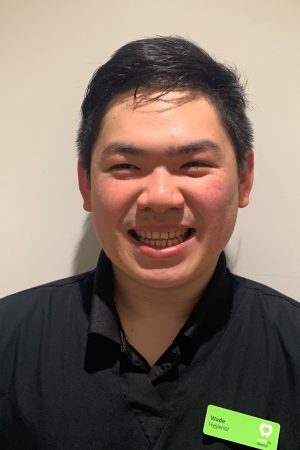 Wade Tran
(Hygienist)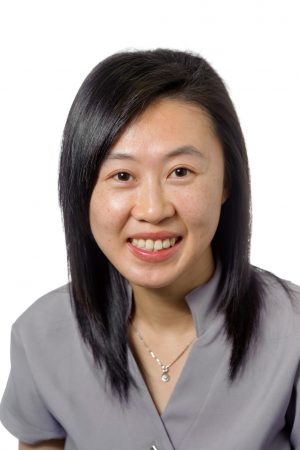 Maggie Tran
(Hygienist)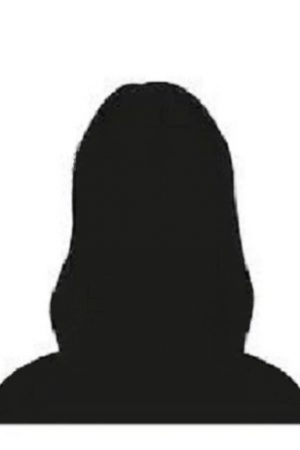 Lyn Peregrino
(Hygienist)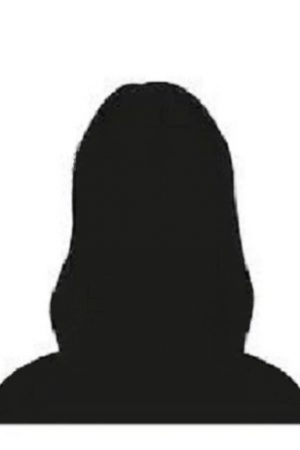 Marian Mena
(Hygienist)
Marian strives to provide a thorough, yet gentle treatment for all her patients, in order to make dental visits as comfortable, relaxed and positive experience as possible for both children and adults.
Marian graduated with an Advanced Diploma of Oral Health in 2018; she has worked in the dental field in Adelaide since 2013 in both private and public sectors. Marian is a current member of the ADA and is a registered dental hygienist with AHPRA. She is dedicated to keeping up to date with the latest in dental technologies and procedures via continuing education, to ensure her patients receive the highest standard of care available.
Read More
Marian is passionate about preventative dentistry and educating her patients about the importance of good oral health care, believing that dental issues can be prevented, with the understanding that oral health care affects more than just the mouth, knowledge is key!
Outside of dentistry, she enjoys spending time with family and friends.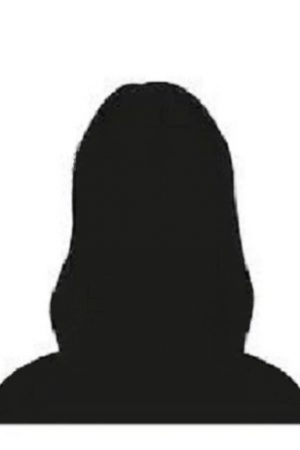 Kathy
(Practice Manager)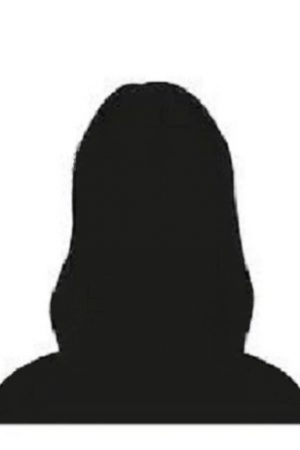 Julie
(Administration Co-ordinator)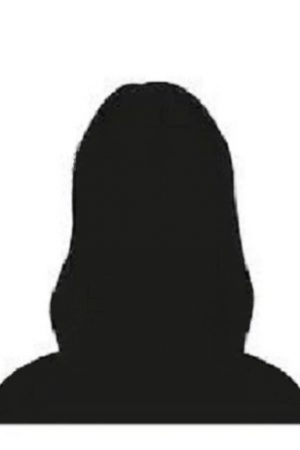 (Clinical Co-ordinator)
WHY YOU SHOULD CHOOSE SMILECO